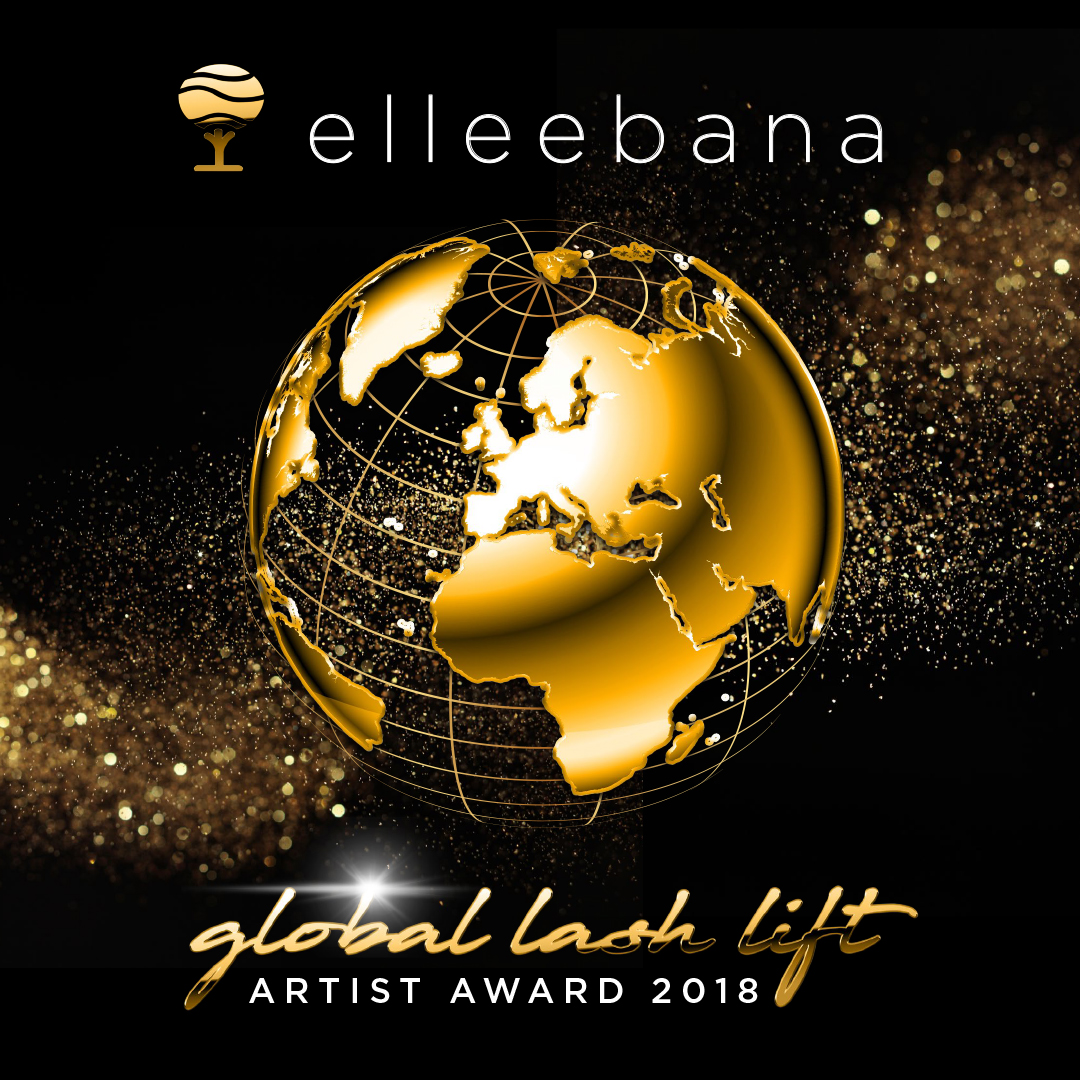 2018 Elleebana Global Lash Lift Artist Award rules of entry are simple:
Post your before and after picture on Instagram. Remember great lighting, good angles, tidy brows with clear skin and amazing Lash Lifts are what is going to win this!
You must use the following hashtags ONLY!! with your post – #lashlift #elleebana2018award #elleebana
You can ONLY use the following hashtags with your post – #
You must comment "2018 Elleebana Lash Lift Artist Award Entry" when posting the photo. Adding your salon name or professional name and other details with this comment is permitted.
Entrants can enter as many times as they like! Go for gold!
No eye makeup or mascara can be used on the model, Belmacil Lash Tint must be used if tinting afterwards. However, tinting is not mandatory for the entry.
Entrants must use their own work and not share pictures from other artists or other brands of lash lift. It is OK to watermark the photo with your personal, salon or business logo.
Elleebana Lash Lift must be the product used in the photo entry. The selected shortlist entries will be contacted to confirm details and may be required to provide proof of purchase.
All entrants must be following @elleebana Instagram and tag us in each photo entry.
Elleebana has permission to share the photo submissions on social media, the internet and in marketing materials, always crediting the technician.
Elleebana reserves the right to request removal of submissions that do not adhere to the rules or terms and conditions.
Trainers or employees of Elleebana are not permitted to enter.
Winners will be judged on the quality of the Elleebana Lash Lift application/result, quality and clarity of the photo.
Only submissions with the correct spelling in the entry and hashtags will be eligible to win.
Wildcard entries will be selected for our wildcard competition.
 Wildcard entries will be judged based on the amount of 'likes' their entry receives.
Entrants " will be required to "follow" @Elleebana on Instagram and request that their followers follow @elleebana on Instagram also.  Voters are required to like your picture on the Elleebana Instagram page for a valid entry.
Prizes:
The winner receives the TITLE of '2018 Elleebana Global Lash Lift Artist' + Trophy + $5000 AUD cash!!
2nd Place receives $1000 AUD + 2nd place award
3rd place receives $500 AUD + 3rd place award
Wildcard winner receives $500 AUD of Products
Entries close midnight Sunday 11th March 2018 Australian Eastern Standard Time, the top 10 will be announced on Wednesday the 14th of March 2018. The Wildcard top 5 will be announced on Thursday the 15th March.
The winners will be announced and contacted on Friday the 30th March 2018 at 7 pm Australian Eastern Standard Time by notification on the Instagram photo that was uploaded and on the Elleebana Instagram page. Keep your phones on!
Good Luck and we look forward to seeing your amazing work!