Unleashing your natural beauty with lash & brow lamination

Unleashing your natural beauty with lash & brow lamination
2021 has been a challenging year for many in the beauty industry due to the global circumstances, but despite the challenges one service has boomed and continues to be in high demand, the art of lash and brow lift.
Elleebana has been the industry benchmark for the last decade when it comes to Lash Lift education and product innovations, the world famous Elleebana Lash Lift system is available with head distributors in over 60 countries around the globe.
In 2020 Elleebana released the highly anticipated – Elleeplex Profusion Lash and Brow Lamination system, which has changed the lash game and received rave reviews around the world. This innovative lifting system is compatible for lashes and brows and contains no thioglycolate and offers a more neutral pH which allows for optimal lash health and minimises the chance of over processing lashes or brows during the treatment process. It incorporates the "Next Gen" Re-Gen system for strengthening and restoration of hairs during a chemical process. The system is truly innovative, simple to use and importantly fast for the therapist and client's lifestyle and productivity in mind.
Elleebana is a multi award winning brand for its education and product innovation, always pushing the limits of setting the benchmark and industry standard high. To be the best at your craft requires extensive and in-depth education to ensure you have all the knowledge to master the skills and lift your career to new heights.
The release of the Elleebana and Elleeplex Education curriculum in 2020 is the most comprehensive Lash Lift education program available in the world today. The online curriculum comes with a 71 page manual and encompasses core units that has 71 break out units throughout the program covering, comprehensive product theory, the functions of formulas and cosmetic chemistry behind each ingredient, eye anatomy, hair structure, health, safety and sanitation, technician health and body placement, how to analyse lashes and understand structure, application mastery of the treatment process, comprehensive colouring and tinting techniques and how to combine tint with setting lotions, incorporating "Next Gen" Re-Gen, advanced tips and tricks for troubleshooting, relaxing top and lower lashes and if that is not enough there is bonus units covering marketing mastery, how to take award winning photos for social media and a special bonus unit on "How to Win Lash Lift Competitions". The other fundamental part of this online curriculum is you have two mandatory facetime sessions with your Elleebana educator to complete the examination and assessment process. Elleebana believes in the importance of making the online learning experience as in person as possible and having the real time interaction with your educator to ensure you understand the procedure and have confidence in offering the service is fundamental to having successful learning outcomes.
Lash & brow services have proven to be more important than ever for the beauty regime of women since the pandemic hit, now more than ever people need to feel beautiful and experience the power beauty has to lift your spirits to a higher place when everything around seems challenging. Lash Lift has grown in popularity in particular due to the speed of the service, this is both convenient for the therapist and client alike, a full treatment with the Elleebana system is approx. 30 mins which means less time spent in the salon for the client and more clients in the door for the salon owner and for a treatment that lasts generally up to 6 weeks or even longer this is great value for everyone all round. More and more eyelash extensions brands and extensions technicians are introducing the Lash Lift to their menus due to the popularity of the service, the speed in what you can do the service and it is also not as back breaking for the technician in general. Performing eyelash extensions all day can take a heavy toll on your body, Lash Lift allows the technician to have more breaks throughout the day and have less strain on the wrist due to the different application process and techniques required to perform the service. It is also relatively low maintenance compared to eyelash extensions, one of the main advantages is infills are not required and Lash Lift allows for excellent retail opportunities. Elleebana has a support range of home care products such as Elleevate Lash Lift Mascara which is keratin and amino acid based, it thickens, strengthens and keeps lashes healthy which is the utmost importance when performing these services.
Clients having healthy beautiful lashes is the core focus and development of the Elleebana and Elleeplex Lash Lift and Lamination systems, you can follow Elleebana's innovation around the world on Instagram @elleebana and get a daily dose of inspiration on how to unleash your natural beauty with lash and brow lamination.
Otto Mitter is a qualified Cosmetic Chemist, Make Up Artist, and multi award winning educator and assessor in the Beauty Industry and multi certified eyelash extensions educator, competition judge, Lash Masters Alumni and Managing Director of Ex-Import Pty Ltd.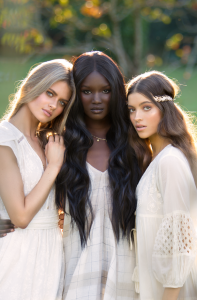 read more