Elleebana One Shot Eyelash Lash Lift Kit Perming Professional 30 Services
This lash lifting system is designed to lift and produce a luxurious, sweeping curl of the natural eyelashes which lasts up to 12 weeks. It creates an illusion of longer looking lashes and really opens up the eyes. It's suitable for short or long lashes and is a fabulous alternative to eyelash extensions.
This is a professional use only treatment and must be performed by a trained therapist. The treatment time is approximately 45 minutes and the operator should get between 30 – 60 treatments per kit.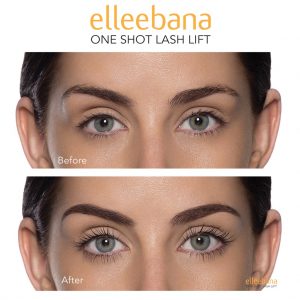 The kit includes the following items:
30 easy to use, single-use sachets of solution and neutraliser
Silicon rods in small, medium, large and extra large
Lash adhesive
Lash lifting tool
Belma-Remove sample
Application brush
Instructions
For Professional Use Only